Data Analyst | Planetizen Job Board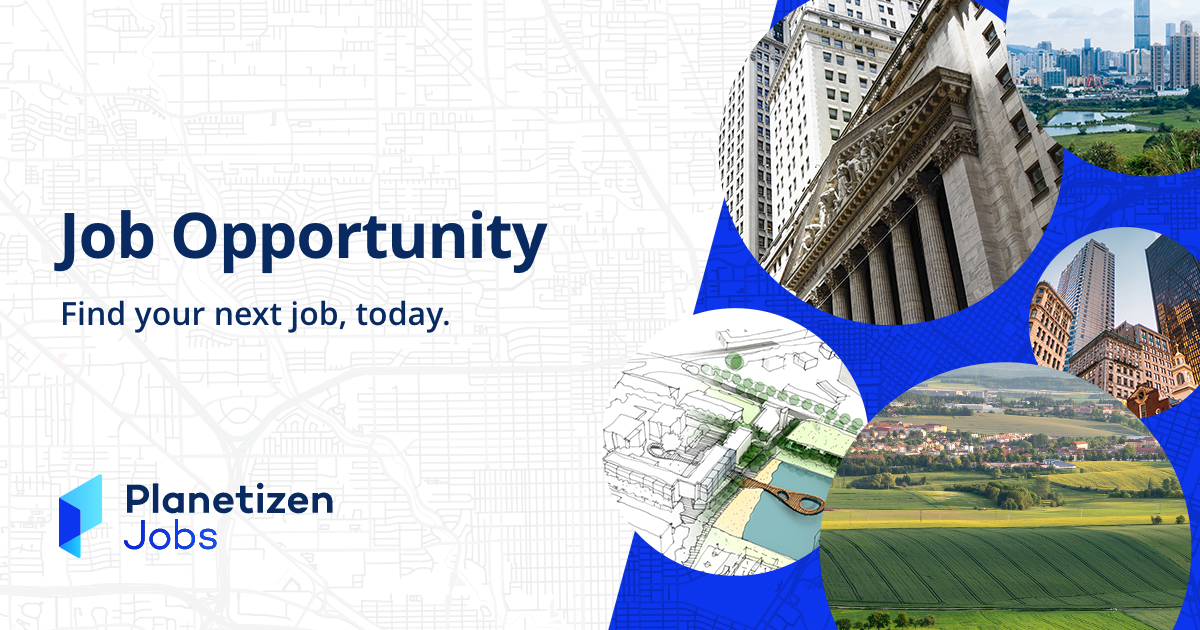 ABOUT POLICYMAP, INC
PolicyMap is a nationwide online mapping tool and platform that provides clients with access to data on communities and markets across the United States. It is used for research, market research, business planning, site selection, grant applications and impact analysis. We offer access to the PolicyMap tool through subscriptions and enterprise access, license the underlying data from our platform, and help organizations and businesses bring interactive mapping to their own websites. Launched in 2008, PolicyMap now has hundreds of customers, including federal, state, and local government agencies, major universities, nonprofits, and commercial enterprises spanning real estate, banking, and healthcare. PolicyMap is a Benefit Corporation founded on the belief that data has the power to change communities and markets.
POSITION SUMMARY
PolicyMap seeks an experienced, collaborative, and highly organized team member who has a foundation in working with geographic data related to socio-economic conditions in the United States.
The Data Analyst will contribute to the Data and Content Development team by researching, acquiring, maintaining and curating data for our online data and mapping services. Since PolicyMap's clients include government agencies, universities, non-profit organizations, and commercial enterprises, the data analyst should have an aptitude for conceptualizing data related to a variety of housing-related topics, poverty and health, to name a few.
The Data Analyst contributes to the Data Development team by playing a critical role in creating new unique data indicators derived from the combination of public and proprietary data using rigorous statistical methods. The Data Analyst is also responsible for maintaining existing datasets on PolicyMap. The ability to contribute to PolicyMap's role as a data and mapping thought leader is essential for the position by providing new and relevant insights and submissions to our blog, social media and webinar series Mapchats. This role also requires candidates who are invested and enthusiastic about paying close attention to the details of the PolicyMap platform by occasionally testing beta products and QA of the various PolicyMap products, which include our main site, our main customer projects and our API offering.
The Data Analyst will report to the Data Development Manager. In addition to supporting many aspects of the Data Development team, the Data Analyst will also support discrete projects for the Data Services team as required. This would include handling custom data requests for customers.
PolicyMap team members work well independently and support our individual workloads, while leveraging the strengths of our team members through collaboration.
As of March 2020, and in response to the COVID-19 pandemic, PolicyMap staff are working full-time remotely. Our downtown Philadelphia office remains open for team members who wish to work in the office occasionally. Going forward, our intention is to continue to provide a dynamic work experience where employees can work from the location of their choice while being held accountable for achieving goals. We appreciate the collegiality and energy that comes from in-person collaboration and intend to have in-person meetings at the Philadelphia office on occasion in the future. This position will require occasional travel to the Philadelphia office.
ESSENTIAL DUTIES AND RESPONSIBILITIES:
Processing datasets
Search and acquire large and small public and proprietary datasets
Collect, process and document our datasets using SQL, QGIS, R and Python
Communicate with technical team to ensure data appears correctly in PolicyMap
Process and Dataset Indicators Author Documentation
Provide validation and quality assurance of datasets
Validate other team members' datasets
Creation of new data and thought leadership
Contribute to the implementation of original and unique data and analyzes for PolicyMap
Brainstorm and contribute to PolicyMap's social media efforts, blog posts and Mapchats webinar series related to current policy topics
Participate in beta testing of new features
EDUCATION, EXPERIENCE AND QUALIFICATIONS:
To perform this job successfully, a person must be able to perform each essential task satisfactorily. The requirements below are representative of the knowledge, skills and/or abilities required.
Bachelor's degree required with preference for a Master's degree (or two years of equivalent professional experience) in urban planning, public policy, health services research, economics, public health, anthropology, sociology, demography or other related fields
Two years of work experience required (may include internships)
Demonstrated skill and experience required with SQL (MS SQL or PostgreSQL) or other relational databases, GIS (ArcGIS or QGIS); one or more statistical software (SPSS, SAS, R) a plus; experience with Python an asset
Experience working with federal data, such as data published by the US Census Bureau or Bureau of Labor Statistics (BLS)
Knowledge of current public policy issues and community development concerns
Proven organizational skills and attention to detail
Excellent technical and compositional writing skills
Able to write on a variety of topics to all types of audiences
Blogging and social media experience preferred
Excellent interpersonal skills
SKILLS :
To perform the job successfully, a person must demonstrate the following skills:
Ownership/Accountability – Actively manages work and issues through to completion.
Customer Service – Understands and manages customer expectations.
Communication – Effectively communicates needs, challenges and expectations to other staff.
Initiative – Anticipates and communicates challenges and opportunities.
Commitment – Demonstrates a sense of passion and urgency for the job, mission, and organization.
Adaptability – Sees opportunities and risks for continuous improvement.
Efficiency and Productivity – Determines priorities and allocates time and focus accordingly.
Professional/Technical Expertise – Understands and applies technical/procedural knowledge of the job.
BENEFITS AND COMPENSATION:
Competitive salary based on experience and skills
Participation in the employee share ownership program
Annual bonus based on company and individual performance
Employer-paid health coverage and prescription plan
Employer-paid vision and dental insurance
Disability insurance and life insurance paid by the employer
401(k) savings plan with match paid by employer
Up to 31 days of paid time off (vacation and sick leave), depending on level of experience
10 paid federal holidays
Community volunteer leave
Family and medical leave
Tax savings plans for transportation, dependent care and medical expenses
Employer-paid employee assistance programs
PolicyMap will not sponsor any work visa applicants now or in the future for this position.
TO APPLY:
Please mail or email your resume with cover letter, salary requirements, and research and/or writing sample to:
[email protected]
PolicyMap, Inc. uses E-Verify to validate all new hires' ability to work legally in the United States. PolicyMap, Inc. is an Equal Opportunity Employer. PolicyMap, Inc. does not discriminate in hiring or employment practices on the basis of race, color, religion, sex, age, sexual orientation, marital or family status, national origin, non-employment disability, or veteran status. Minority applicants are encouraged to apply.