Data analyst, the lucrative new career you should consider pursuing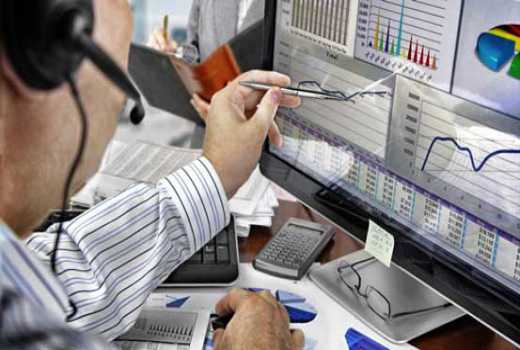 NAIROBI, KENYA: Over the next five years, 59% of organizations will increase the number of positions requiring data analytics skills.
That's according to the Data Analysis Skills report, sponsored by the American Statistical Association.
That's not all, according to IBM, the annual demand for the new and rapidly growing roles of data scientist, data developers and data engineers will reach nearly 700,000 openings by 2020.
What IBM is therefore predicting is that the demand for data scientists will increase by 28% by 2020 according to The Quant Crunch: How the Demand for Data Science Skills Disrupts the Job Market.
With nearly half of the professions becoming computerized in the next decade, one in three jobs will evolve into software, robots and smart machines.
This new era of data technology will bring the need for very specific types of workers, including skilled data analysts.
Data analysis skills are defined as the ability to gather, analyze, and draw practical conclusions from data, as well as communicate the results of the data to others.
The most lucrative analytical skills include MapReduce, Apache Pig, Machine Learning, Apache Hive, and Apache Hadoop.
Some examples of jobs that require data analysis skills are statistician, market research analyst, supply chain and operations, financial analyst, and research director.
The other most common functional areas for data analysis positions are accounting (71%), human resources (54), and business administration (50%).
These are typically full-time positions at the middle management (79 percent) and individual contributor (73 percent) levels.
However, 60 percent of organizations require senior management or executives to have data analysis skills.
Seventy-two percent of marketers consider data analysis skills essential to survive in today's data-driven marketing landscape.
The marketing industry supports this sentiment, with a report from BlueVenn revealing the biggest "marketing skills gap" to be data analytics.
This report has now placed data analytics as the most important skill a person could acquire over the next two years.
The advent of the era of big data means that data analytics has become integrated into almost every application, software, and platform.
As companies begin to realize the power of information to inform their business decisions, customer behaviors and purchases, and how they manage business productivity, they will make data a part. more integral to their operations – be it marketing, systems and technology, sales, engineering, healthcare or product development.
However, data is useless to a business without someone with the skills to analyze it.
This gives HR staff the pressure to seek out top talent who have strong data literacy skills, in other words – are skilled at finding, manipulating, managing and interpreting data – including numbers, text and images.
Even if you are currently in a leadership role, 60% of organizations want senior management to have data analytics skills.
The hallmarks of data analysis are not only to be good with numbers, you must also be a problem solver, an original thinker and a good communicator.
In Kenya, for example, the career is gaining momentum according to the results of online research of job openings available for data analysts.
According to Nicholas Cheruyoit, a data analyst and research consultant and a graduate of Maseno University's BSc Applied Statistics with Information Technology, technology has recently moved rapidly with several emerging trends and issues in the business world.
"To stay relevant, companies are compelled to conduct serious research to improve their operations. To a large extent, this requires the input of a data analyst to inject skills such as analytical skills to deal with data analysis, communication skills to help present results in an understandable form, critical thinking for interpreting data and making relevant inferences, and strong mathematical skills for estimating numerical data, "explains Cheruyoit,
According to him, anyone who plans to become a data analyst should pursue studies in the fields of mathematics, statistics and computer science.
Along with these, Cheruiyot says that it will take one more step by studying statistical software packages such as SPSS, STATA, R, SAS, among others, for the purpose of analyzing the data, because in most cases , they may not be as explored.
"These degree courses are quite competitive in nature with math and language as the main requirements and are offered mainly at the best universities in the world, but as one in Kenya are the University of Nairobi (UoN), Kenyatta University ( KU), Maseno, Moi, Jomo Kenyatta University of Agriculture and Technology (JKUAT), Daystar Strathmore among others, "he says.
He says the course remains a very mature area to grasp as it is very marketable career-wise and technical in nature, so a lot of people still don't want to "stress" themselves with math stuff leaving the field so untapped.
"I will personally encourage those who are passionate about mathematics to join us in this field," concludes Cheruiyot, who adds that the entry point salary varies from 120,000 Sh to 180,000 Sh per month and increases with experience. and employee performance.