Lack of data, research on rural knowledge gaps: experts
The Executive Chairman of the Power and Participation Research Center (PPRC), Hossain Zillur Rahman, was speaking during a webinar on "How rural is rural Bangladesh? ". Photo: Snapshot
">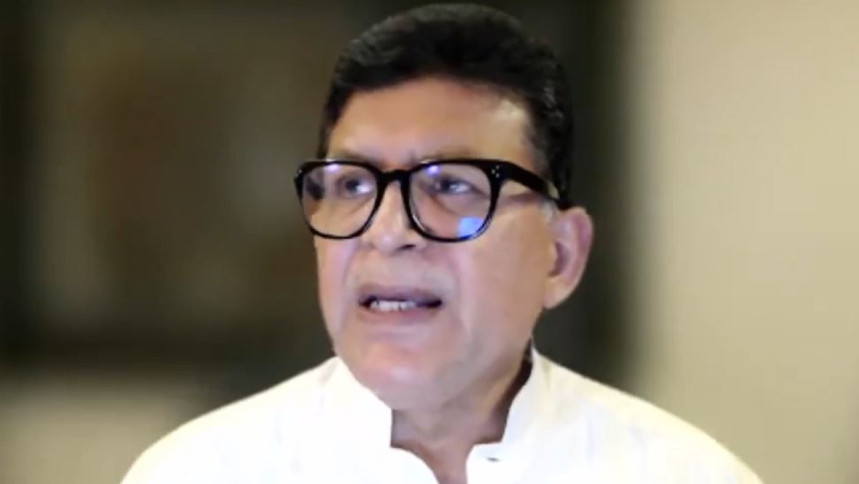 The Executive Chairman of the Power and Participation Research Center (PPRC), Hossain Zillur Rahman, was speaking during a webinar on "How rural is rural Bangladesh? ". Photo: Snapshot
There are huge knowledge gaps on rural issues, including its agricultural transformations and potentials, due to a lack of up-to-date data and adequate research, experts said yesterday.
These gaps should now be reduced to make these regions the future engines of growth in Bangladesh, they said during a webinar on "How rural is rural Bangladesh?" organized by the Power and Participation Research Center (PPRC).
PPRC Executive Chairman Hossain Zillur Rahman said there are many untapped potentials in rural areas that need to be focused on.
He said there was a great lack of knowledge on rural transformations. "I think it's very important that researchers come back to re-examine rural dynamics. We need new analyzes to determine the emerging middle class in rural areas," he said.
In addition, studies should be conducted in other areas, such as determining the quality and contributions of rural infrastructure and agriculture potentials, Rahman said.
He said there were also problems of political and economic power in rural areas. The private sector is joining in this end, enabling rural transformation as an entirely new player, he said.
Rahman said studies should also focus on how the private sector was doing and what its dynamics were. "I think understanding these issues is very critical," he said.
He said farmers have a different connotation and presence in India. "Even they have a big political presence. But there is no farmer affiliation in our country for the contemporary period," he said.
"So there is a problem regarding the socio-politico-economic category. I think it is a significant problem of knowledge deficit," he said.
Rahman said there are huge untapped potentials in the rural context. "To harness resources, we need to connect. Scientists, policymakers and investors all need to come together," he said.
"We need to rethink the rural sector as a future engine of growth. It seems like the time has come to rethink the issue. This (rethinking) can happen at the grassroots level, but not yet so much at the policy level," he said. he declared.
Highlighting other issues that need to be addressed, he said there was a lot of talk but the dots weren't connected. "I think we should have a collective agenda to harness the potential of the rural world through proper research and articulation," he said.
Taking part in the discussion, Geof Wood, Emeritus Professor of International Development at the University of Bath in the UK, said he fully agreed that there was a serious lack of knowledge on different issues. rural.
MA Sattar Mandal, Professor Emeritus, Bangladesh Agricultural University; Ahsan Khan Chowdhury, President and CEO of Pran-RFL Group, and faculty members Sanjida Akter from Dhaka University and Abul Hossain from Green University also spoke as panelists.