Seamless migration of data to the Singapore government commercial cloud with a Data Fabric platform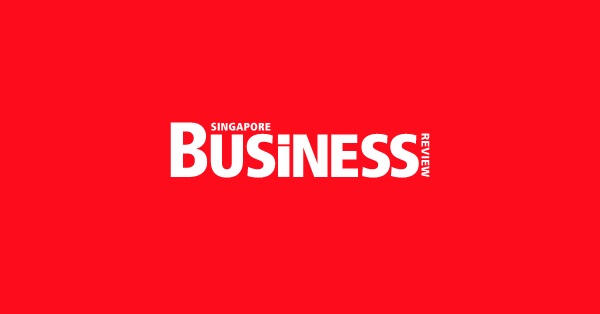 Agencies need a robust and secure platform that enables efficient migration, guarantees high data quality and guarantees supervised access.
Many government agencies are moving their IT systems to the Government Commercial Cloud (GCC) as part of the Singapore government's strategic plan to leverage the capabilities of commercial cloud computing platforms to government systems. With GCC, government agencies can leverage commercial clouds to incorporate advanced functionality into their digital services without the need to set up their own data centers. According to GovTech, "To date, the government has nearly 600 systems in the cloud and is on track to have 70% of eligible systems in the cloud by fiscal year 2023." A positive improvement for citizens and businesses, and the enhancement of new public services.
To take full advantage of GCC services, agencies need a robust and secure data management platform that enables efficient migration to GCC, ensures high data quality, and ensures supervised data access for users. . Thus, adopting the right data strategy and sustainable platform becomes even more critical in their migration journey to GCC.
Meeting the challenges of migrating data to the cloud
Data management tools are finally catching up with expectations, giving data users the ability to perform many difficult and complex interactions without any coding. However, traditional data management is largely focused on moving data from one point to another, and organizations can inadvertently create digital dumps of unmanaged data if left unchecked.
Migrating data to the cloud encompasses a variety of fundamentals that are no different from any migration project, such as identifying data sources and systems, understanding the data itself (e.g. fields missing, etc.) through profiling, data mapping sources and targets, data transformation and translation through business logic, trial migration and testing after actual migration. It might sound simplistic, but the skills of a commercial cloud platform and tight security architectures can pose other challenges in a migration timeline as well. While it is possible to migrate applications and data to GCC, there are a few golden rules to keep in mind when migrating:
Data migration is not only a technical activity but also a business activity
Don't neglect data health and maintain high trust factors with business stakeholders
Support for use of governed data with self-service to drive adoption by user communities
Security and confidentiality are paramount. To meet privacy and security challenges, government agencies should consider encryption and masking of confidential information to ensure that data of different classifications receives the most appropriate treatment before and after migration. In addition, user access to confidential information should be monitored and subject to regular audit. As part of an overall migration strategy, agencies also need to decide whether they want to bulk migrate to the new system or perform the migration in stages.
Parallel execution can also be implemented between three and six months after migration depending on scale. To focus on data quality, agencies need to test and match data to ensure high data integrity before fully switching to the cloud platform and declaring it "active".
Turn data into quality assets
Gartner highlights the growing business value of data sharing and predicts that by 2023, organizations that can build trust in their data will be able to participate in 50% more ecosystems. By sharing data between organizations, government agencies can contribute to a more robust government ecosystem that will ultimately benefit its citizens.
A unified approach to data, consistent with organizational needs and governance practices, requires fully transparent data management processes as well as documented and common data quality standards. This means it's critical to establish rules for the quality of shared data across the organization, automated controls in data systems, and policies that set clear expectations for how people interact. with government data and maintaining it is essential to help promote a data health mindset that will drive cultural change.
Most government agencies can use two to three clouds with variations, and the GCC has used multiple cloud providers, including AWS, Microsoft Azure, and Google Cloud. In this environment, post-migration maintenance should be performed by experienced employees with proven familiarity and skills with cloud technology. Additionally, government agency consultants must have intimate knowledge of the platform to be able to store data and use applications. With a unified data manufacturing solution, IT teams and consultants don't have to worry about learning different tools as it fully supports multi-cloud technology and partners from each cloud provider, making data integration process agnostic and sustainable for government agencies.
GCC Governed Data Provisioning
Data governance is the cornerstone of any data-related project. Safeguards and policies to control the availability, integrity, intended use and security of data across the organization should be implemented to ensure a solid foundation of data management for all initiatives governance and compliance. This includes data lineages and impact analysis to understand how data moves through its pipeline to its destination.
By leveraging technological advancements, agencies are expected to improve data health by ingesting and transforming data with reusable logic and ML-based automation processes. such as deduplication and data survival as well as the use of matching algorithms.
Additionally, agencies can operationalize private data discovery and protection in a unified data management ecosystem, simplifying the hard work behind data privacy. In addition to taking essential steps to protect confidential information, agencies should promote data mastery by democratizing data and fostering team-based data quality and governance processes with self-service applications. It is also essential to catalog data and manage data assets in GCC. When data is aggregated into a data lake and left unmanaged, it can easily become unusable with poor quality data.
Data, especially when used for regulatory reporting, needs to be concerned with its data lineages, because locating the data flow at any given time is like finding a needle in a haystack. Organizations must continue to foster a culture of data health that cultivates data citizens to retain good data as well as to do collaborative and innovative work. By creating an organizational culture that supports data health, government agencies encourage employees to prioritize data health best practices, ensuring data is governed, trusted and compliant.
The GCC was created with the hope that teams of developers can create and deliver digital applications that create value for stakeholders. By building applications on the GCC, agencies gain a key advantage in accessing a global ecosystem of solutions and services, and increase their interconnectivity with other industries. There's no better time than now – agencies should accelerate their migration to CCM today.