Senior Civic Data Analyst | Planetizen Job Board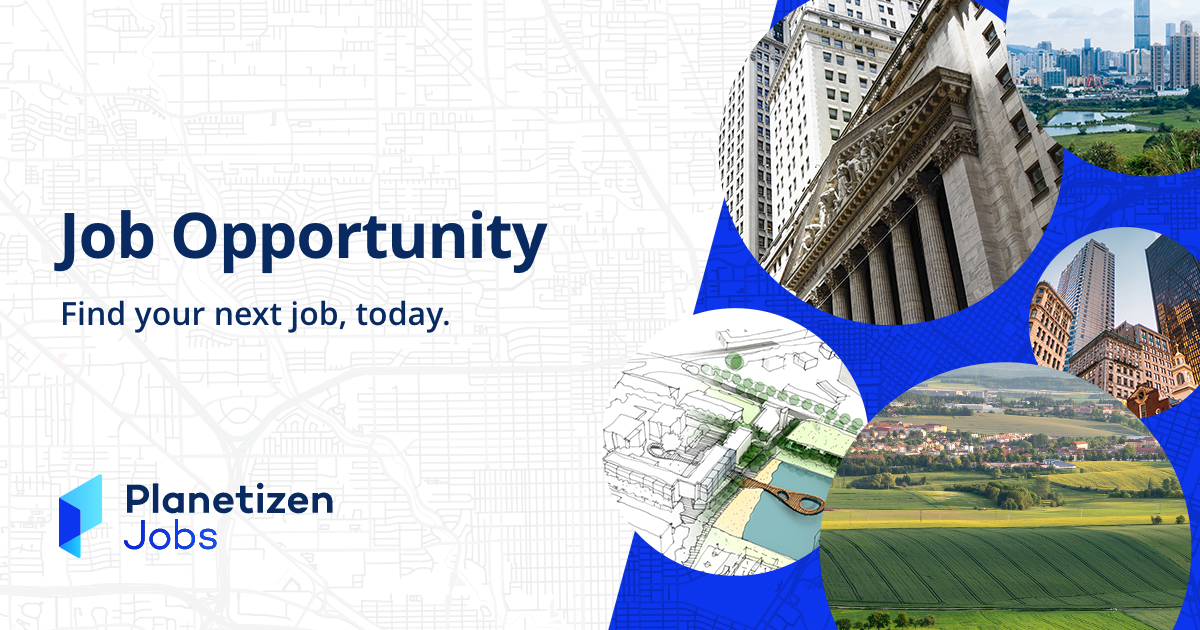 About Alta
Alta Planning + Design is an active transportation company dedicated to creating active, healthy communities through planning, landscape architecture, engineering, and education/incentive programs. Alta was founded in 1996 when cities and communities demanded safer streets for pedestrians and cyclists as the non-motorized transportation movement grew into a profession in the United States. We have been pioneers in active transportation, evolving our planning and design work into a visionary global practice that empowers people to lead active, healthy lives and get them where they need to go.
Our core values ​​and our work bring about positive change by creating places that are focused on moving people instead of cars, connecting community members to everyday needs and the human experience, and empowering every person to lead a healthy and active life. As a global leader in mobility innovation for over 24 years with 175 employees, we are committed to connecting people to places by working across disciplines and at scale to address social justice, safety and environmental resilience.
Job Priorities
Alta's senior civic data analysts are at the forefront of civic data analysis. They bring data-driven decision-making to a multidisciplinary practice. Alta's Civic Analytics group sets new standards for cutting-edge innovations to improve transportation choices and advance communities' goals for sustainability, transportation equity, and health. If you're passionate about using data to tell the stories of people on the go, this job is for you.
The location for this position will preferably be in Los Angeles, but open to other locations.
Responsibilities + Tasks
The key priorities of this position are to:
Supervise the technical work of other staff and manage advanced technical project tasks or Civic Analytics related projects from start to finish. This would include guidance for complying with scope expectations, tracking staff progress, and reviewing work products.
Collaborate with planners, engineers, program specialists, and other disciplines to develop innovative and high-performance analysis scopes, schedules, and budgets.
Proactively develop new approaches, identify team needs and encourage staff development within the Civic Analytics team and across disciplines. Invests in own core technical skills and champions dissemination of knowledge to other staff.
Perform advanced technical work where an understanding of databases, geospatial analysis, urban computing, social science methods, statistics, and familiarity with transportation planning are present at an advanced level.
Contribute to building a work culture that nurtures experimentation, innovation and technical entrepreneurship.
Technical responsibilities
Act as a technical project manager advising junior staff on the implementation of good data collection procedures and documents. Provides background and personnel resources, if any, in this company.
Active ancestor of new tools and methodologies. Proactively advocates the use of advanced technologies on projects and exercises judgment on when and how to use them.
Actively lead the development of analytical scoping language and coordinate Civic Analytics contributions to proposals. Will use a more standard scoping language rather than creating your own if possible. Carry out a pre-analysis of the proposals themselves or delegate if necessary.
Contribute to building a strong knowledge base at Alta by leading company-wide webinars. Identify gaps in the knowledge base of the Civic Analytics team and that of the planning teams.
Drive the integration of new and improved approaches into Alta's workflows, from scope to implementation and training.
Perform code reviews of Junior Analyst notebooks, scripts, and similar analytical processes.
Lead 1-2 data science focus areas, providing expertise and collaboration with regional leaders and project managers across all Alta offices.
Job Responsibilities
The main job responsibilities for this role include the following:
Regularly interacts with clients, customers, officials, contractors and others.
Leads project meetings and makes presentations.
Represents the organization and maintains liaison with related individuals and organizations.
Should lead trainings/organize team effort/direct execution of tasks.
Develops innovative analytical approaches and tools.
Terms
This position requires a combination of skills, experience and education, including but not limited to:
Master's degree in Alta core disciplines or Bachelor's degree in statistics, engineering, mathematics, or social sciences – Master's degree preferred
Advanced knowledge of Python, SQL and/or R.
GIS competence – both open-source (PostGIS, QGIS, geopandas, etc.) and ESRI suite (ArcGISPro, Spatial Analyst, Network Analyst, etc.).
Demonstrated work of applied statistics or machine learning techniques to transportation challenges.
Ability to create informative data visualizations via code (e.g. D3, ggplot, matplotlib, plotly, kepler.gl, etc.).
Experience designing, implementing and documenting analytical solutions using code. Ability to run an analysis entirely with code.
Basic knowledge of deploying analytical solutions on the web with the use of Flask, Django, Fast-API or R-Shiny.
Data specifications and database acronyms like OSM, MDS, GTFS, GBFS, GPS, CDS, CurbLR don't scare you.
Strong written and verbal communication skills.
Preferred Skills + Certifications
5 years of experience manipulating datasets, visualizing data, building statistical models, and generally applying data science concepts and tools in the field of data planning or consulting transportation material.
Demonstrated experience leading analytical projects that advance the public good.
Familiarity with basic front-end web languages ​​(HTML, CSS, JavaScript).
Comfortable in a fast-paced work environment.
Advanced knowledge of Python/R, GIS, MS Office, Hadoop/Spark/Storm or other big data processing frameworks.
Experience with web services deployment and cloud hosting (AWS, GCP, DigitalOcean, etc.)
Demonstrated experience deploying web-based analytics solutions with the use of Flask, Django, Fast-API or R-Shiny.
AICP/ASLA/PE preferred
Work environment and physical requirements
This is a largely sedentary role performed in a professional office environment. This role regularly uses standard office equipment such as computers, telephones, photocopiers, filing cabinets and fax machines.
Travel requirements
0-10% travel to other offices for training opportunities.