Senior Data Scientist | World of professional motorsport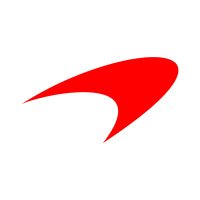 Fund
The world around us is undergoing significant changes, the most significant in generations.
At McLaren Applied, we are accelerating the response to this change. Our vision is that our people and our technologies will be the pioneers of a better future. Our mission is to achieve breakthroughs in performance.
We are at the forefront of innovation in sectors such as motor transport and motorsport. We create solutions that promote efficiency and profitability.
We want to help reduce the carbon footprint and become more sustainable. We focus on electrification and telemetry, control and analysis.
Provide lightweight and efficient electric powertrain and vehicle development; motorsport solutions that make series more durable and efficient; reliable connectivity solutions for transportation; and insightful analysis and monitoring of transportation fleets.
By applying our expertise, we deliver real benefits and pioneer a better future.
Purpose of the role
As the technical leader of a cross-functional team, develop the algorithms and data-driven models that underpin our products and solutions.
Use our core platforms where appropriate and contribute ideas on how these core platforms can be improved to support our teams.
Contribute to improving our modeling and decision science capabilities by carrying out function-driven activities.
main responsibilities
Plan and lead the development of the algorithms and data-driven models that underpin our products and concepts, supporting the development lifecycle through design, code, testing and documentation.
Applies a range of known techniques to solve problems, educating others as necessary, with sensitivity to the limitations of different approaches. Reviews the use of tools / methods to improve processes.
Get reusable code / methods into easily accessible components that others can build on.
Leads the design and development of solution architectures in aspects of data science.
Participate in Agile ceremonies within teams and contribute to the continuous improvement of the team.
Facilitate good working relationships among team members, including those from other disciplines. Participate in code reviews.
Monitors the external environment for trends in data science, sharing knowledge within the function and contributing to technology radars.
Contributes to risk management as appropriate and is responsible for the application of data management / data lifecycle policies.
Provide technical input to pre-sales activities through cost and risk estimation and technical feasibility demonstration.
Responsible for presenting the work to external stakeholders, eg through reports, visualizations.
Drive the development of learning resources and knowledge management assets to ensure continuous improvement within the function.
Knowledge, skills, qualifications and experience
Essential
BSc / MSc in a digital discipline: Maths, Physics, Computer Science, Statistics, Engineering.
Mastery of the Python programming language.
Experience in solving business / engineering problems using data driven modeling.
Demonstrated interest in an area of ​​data science (eg machine learning).
Experience leading a team of data scientists, possibly as part of a larger cross-functional team.
Desirable (a selection of)
Working knowledge of object oriented programming in Python.
Demonstrable technical specialization in one of the following areas: machine learning, optimization, operations research, statistics, engineering.
Experience working with streaming technologies, such as Kafka / MQTT.
Worked with others to deploy models in a production environment (eg AWS, Docker / Kubernetes).
Experience with tools to support the model development workflow (eg, data provenance, experiment / pipeline management).
Experience in collecting basic methods in reusable components.
An understanding of white box simulation methods.
Experience in signal processing and time series analysis.
Developed ETL pipelines, worked with databases for data ingestion and selection.
Our values
OWNERSHIP
OPENING
BRAVERY
INGENUITY
HUMILITY
All employees must ensure compliance with the company's health and safety policy and all other relevant legal health and safety laws.
This job description may not detail all the duties assigned to the job holder, nor cover duties of a similar nature that are commensurate with the role, which may from time to time be reasonably required by the manager concerned.
McLaren Applied is committed to Diversity, Equality and Inclusion (DCI) and promotes DCI in everything we do.