What Does a Health Data Analyst Do?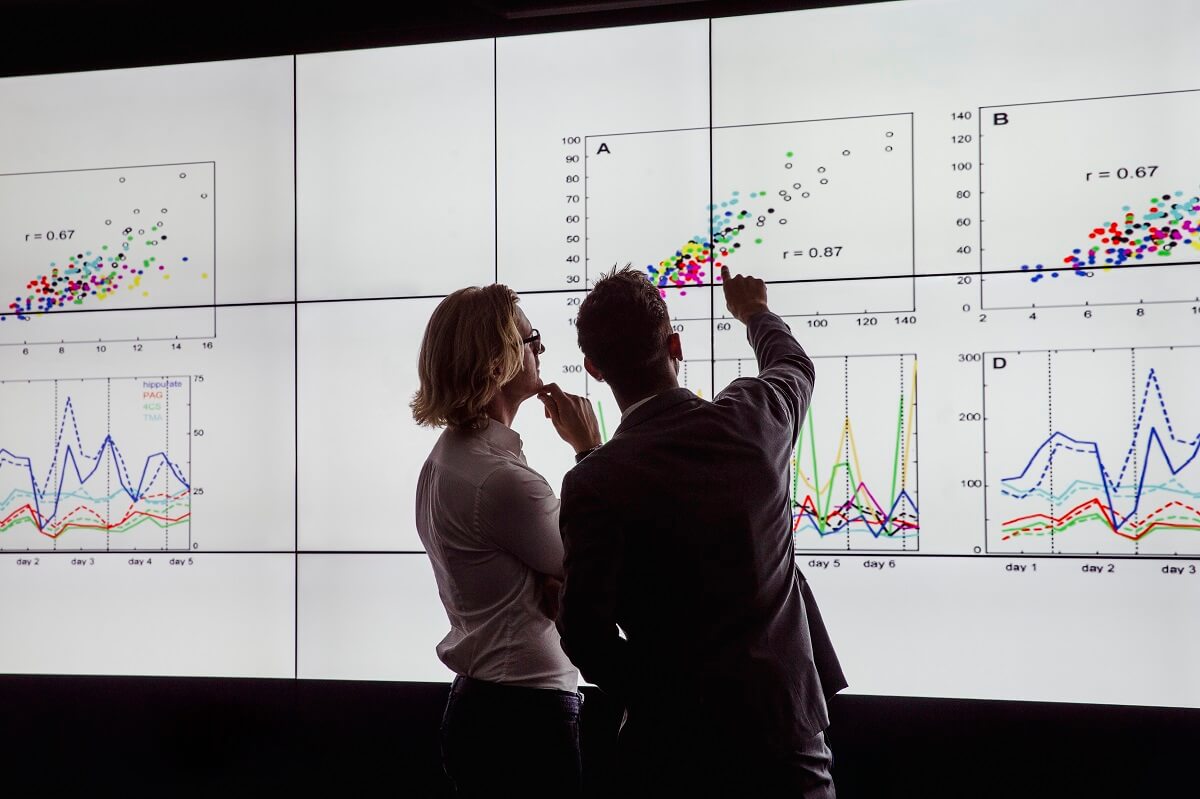 As healthcare systems continue to harness the power of big data, the demand for healthcare analysts is growing exponentially.
What are the primary role and responsibilities of a health data analyst?
On the business side of medicine, healthcare data analysts help healthcare executives, administrators and managers make and support strategic decisions to achieve business goals based on information derived from understanding data. health. As problem solvers, they are primarily responsible for the following:
Collect data from various sources
Organization and management of large data sets
Data recovery from database management systems
Analyze data to find patterns and trends
Interpret and convert complex model data into usable and easy-to-understand information
Communicate results through detailed reports and presentations
Recommend changes or improvements based on these results
Healthcare data analysts deliver actionable insights that drive and optimize operational management, process improvements, and growth strategies for healthcare organizations. Ultimately, they play a vital role in improving the quality of healthcare and patient outcomes, increasing the efficiency and lowering the cost of healthcare and improving the patient experience. .
What skills and knowledge does a health data analyst need?
Health data analysts share many of the qualifications necessary for data analyst careers in other industries. Technical skills are essential. For example, health data analysts should know the following:
Mathematics and Statistics
Methods of storing and sharing data such as data warehousing and mining
Database programming languages ​​such as R and SQL
Database and reporting software such as Excel
Python for data manipulation
Data analysis tools like Tableau and Sisense
Data visualization tools such as dashboards and data management applications
Important soft skills that complement technical knowledge include written and verbal communication, analytical and creative thinking, interpersonal communication and collaboration, and project and time management. Effective health data analysts tend to be detail-oriented, good at multitasking, interested in numbers, adept at solving complex problems, and able to work under sometimes high pressure.
Industry specific experience is also useful but not necessarily required to enter the field of healthcare analysis. Experience in the healthcare industry provides first-hand knowledge of healthcare information technology standards, electronic medical records, medical terminology and procedures, quality assessments and medical billing. In particular, health information management professionals, nurses and medical assistants may be well suited for future careers as a health data analyst.
Beyond this, the skills of health data analysts can vary widely, depending on their specific job and area of ​​specialization.
Where do health data analysts work?
Health data analysts can work independently or as part of a larger team of business intelligence professionals. Typically, they work under the direction of an executive such as the CFO or medical director or are part of a quality assurance or IT department. Health data analysts may also work in other administrative departments such as supply chain management or human resources.
Health data analysts may be employed by healthcare providers and organizations such as these:
Hospitals and health systems
Offices and groups of physicians
Medical laboratories
Pharmaceutical companies
Insurance providers
Health information technology providers
Federal and state government departments and agencies
Health consulting companies
Health data analysts are also referred to as health analysts, health business analysts, health information management analysts, and health consultants. Occupations and job titles for data analyst careers that are similar to health data analysts include:
Business intelligence analyst
Clinical intelligence analyst
Computer and information researchers
IT and Information Systems Managers
Computer systems analysts
Data scientist
Data Solutions Architect
Database system administrators
Health Informatics Data Analyst
Health Analytics Manager
Health economist
Information security analysts
Managers of medical and health services
Medical Records and Health Information Technicians
Process improvement specialist
How Much Do Health Data Analysts Make?
Regardless of the industry, salaries for data analysts generally tend to be above the national average, but salaries for health data analysts are usually even higher.
Salaries for health data analysts vary based on various factors such as education, certifications, and years of experience. According to salary.com, the median salary for a health data analyst with a master's or MBA ranges from $ 64,000 to $ 71,000. According to Payscale, salaries for health data analysts range from $ 48,000 to $ 81,000. This range likely reflects the difference between the salary of a junior health data analyst and the salary of a senior health data analyst. Some senior health data analyst salaries start at $ 83,000 or more.
How to become a health data analyst
Applicants for health data analyst positions typically need at least a bachelor's degree in a science or technology-related discipline, such as math, statistics, computer science, computer science, or health management. health information. Salaries and employment opportunities for healthcare data analysts tend to improve with a master's degree and additional experience or training in data analysis or healthcare. Professional credentials, such as Certified Health Data Analyst (CHDA) certification from the American Health Information Management Association (AHIMA), can also improve employment and income potential.
The CHDA demonstrates the knowledge and ability to "acquire, manage, analyze, interpret and transform data into accurate, consistent and timely information, while balancing the 'big view' strategic vision with the everyday details," according to AHIMA.
With or without a master's degree and professional certification, candidates for health data analyst positions may also benefit from mentoring health professionals experienced in data analyst careers and gain work experience in fields related to other aspects of health care. These could include human resources, product research and development, and sales and marketing.
Transforming the future of healthcare
Touro's master's program in data analysis in healthcare offers a graduate degree from a global leader in technical and healthcare education. The very comprehensive and specialized online program provides:
Hands-on training and experience to develop the technical and soft skills required for healthcare data analyst careers
Preparation for the AHIMA Certified Health Data Analyst certification exam
Mentorship of highly qualified, professionally certified and experienced teachers
Explore Touro's Masters in Health Data Analysis program and embark on the path of an exciting career as a healthcare data analyst.